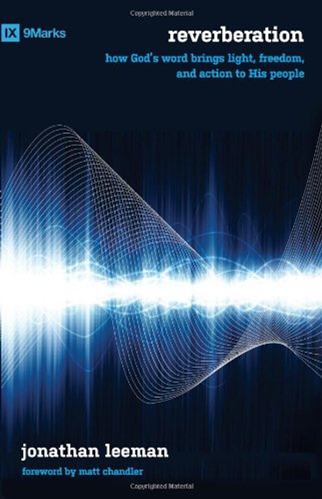 This year's men's and women's book studies will discuss
Reverberation
by Jonathan Leeman (aka
Word-Centered Church
). The core message of this book is that there is only one thing necessary for the life and growth of the church - and that's the Word of God. Why is this so, what does it mean for the local church, and how is it all applied? These are all questions that we'll explore together over the course of this year.
As always, we will also memorize Scripture in conjunction with our book study. There is perhaps no year when that is more fitting than this year!
We'd love for you to join us in the conference room (or over Zoom) on the first Saturday of the month as we work through this book together! If you'd like any additional information (or if you'd like a copy of the book), just contact Ryan at
rjoki@cornerstonecarthage.com
.
August 15 - Introduction
September 5 - Chapter 1 / Joshua 1:8-9
October 2 - Chapter 2 / Ephesians 4:11-12
November 7 - Chapter 3 / Ephesians 4:13
December 5 - Chapter 4 / Ephesians 4:14
February 6 - Chapters 5-7 / Ephesians 4:15-16
March 6 - Chapters 8-9 / Colossians 3:16-17
April 3 - Chapter 10 / Romans 10:14-15
May 1 - Chapter 11 / Romans 10:16-17